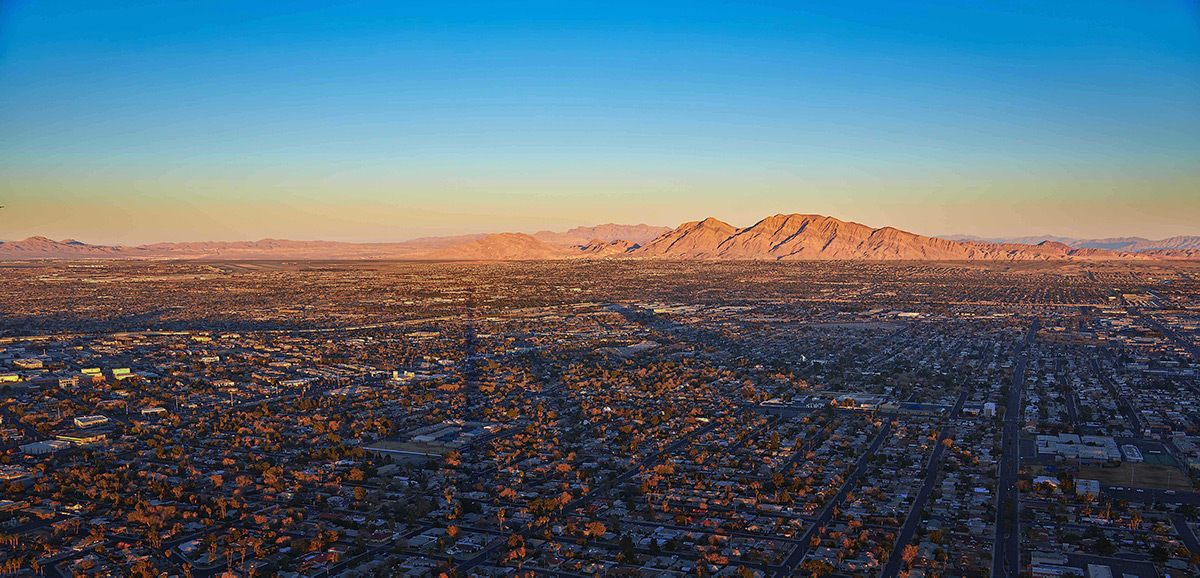 Testimonials
Improving Lives, One Property At A Time
RESPONSIVE
BUILDING TRUST
Competent
Cathryn C. - Yelp Reviews
I have worked with Atlas Group for over 5 years & they are always responsive & professional with both myself & my tenants. I first went to Atlas Group because another management company did not enforce the lease between my tenants & myself (tenant was late on rent & no fees were taken). I switched to Atlas & have been very happy. They deal with my HOA & also home warranty - completely handled washing machine replacement via home warranty & I was not troubled once. Always available via phone or email. You will receive professional monthly and year end statements. I always receive rent checks between the 10th & the 15th as well. Could not ask for more in a property management company. I trust them completely.
Michael R. - Yelp Reviews
Lando has been my apt. manager from the atlas group for some time now and i am very very happy with him. he protects me and my investments in las vegas which is so important for me since i live in los angeles. he always returns my calls asap. always is ready and willing to help me with all my needs and questions. he is a great manager and i am proud to recomend him to anyone. if you need more information you can call me at 213 6400340 michel r.
Logan Lamphere - Google Reviews
Atlas Group has managed my Las Vegas (Summerlin) condo for six years now, and I've had a very good experience. My current property manager is Chell Hood, and after a so-so transition from the previous manager, she's up to speed, and has been very helpful and cheerful in bringing in and working with my new tenants (only the second ones I've had in six years!). Thanks Chell and Atlas Group!
Felix H. - Yelp Reviews
Hello-I own 4 properties in N. Las Vegas inwhich Theresa Moorhead has been our property manager for 4 years with the Atlas Group. In a field which includes advertising, collecting rent, dealing with house maintenance repairs, bad & good renters plus the owners requires a very special person. I have found Theresa to be very competent & has kept us well informed on all property issues. She keeps updated on the newest technology & keeps a very strong professional manner. In a world inwhich nothing is perfect she has meant all my expectations. Felix & Connie Hernandez
Peter Zheng - Google Reviews
Atlas group has managed my investment properties in Las Vegas since 2010. My property manager, Kristy Pewitt is the best property manager I have ever had. She is excellent in communication. She handles all the issues timely and professionally. She is very thorough in tenant check and always places good tenants for our properties. I never have tenant issue because of her excellent work. I highly recommend Atlas Group and my property manager, Kristy Pewitt to all investment property owners.
Robert Perry - Google Reviews
I highly recommend Rebecca Gallego at Atlas Group for her consistent professionalism and her quick attention to problems I encountered in the home I was renting. I had a hot water heater begin to leak and she had a new one installed and hot water running in my home in less than 12 hours. A couple weeks later I arrived home from a short trip out of town and the A/C was not working in my home. Once again within less than 12 hours Rebecca had a repair man at my home and the A/C working properly. Thanks much Rebecca for your professionalism and attention to detail.
Rejung Z. - Yelp Reviews
Since I turned my property to Alas Group, it has been very pleasant working with Rebecca Gallego. She always responses in a timely manner and gives good very professional advice and suggestion for any kind of rental issues. I used to manage my own property with a lot of headaches of frequent tenant trouble, property issues, HOA issues, etc. Since Rebecca handled my property, there is no more headache. Just resigned the lease in a month and what an efficient way to do business with Alas Group.
Brian Rice - Google Reviews
This company is professional and very helpful. I recently moved to Nevada for work and I needed to find something quickly. I am very pleased with their service and I am glad I chose to work with them. I would recommend them to anyone in the Henderson or Las Vegas area.
Hui J. - Yelp Reviews
I have been using Atlas Group and working with Rebecca Gallego for about 4+ years. I love working with Rebecca. She is very quick in responding to my questions and keeps me informed of any issues that come up. She even goes one step further to take care of my property. When a room gets vacant and cleaned, Rebecca sends me pictures of my property. She always provides me with the detail receipts for any repairs. She is professional, knowledgeable and has provided great advice over the years. I'm very glad that Rebecca is managing my property and I highly recommend her and the Atlas Group.
Greg P. - Yelp Reviews
I have worked with Atlas Group for over 10 years. I have found the owners, agents and staff to be consummate professionals. They thoroughly explained all aspects of the process to me, and promptly responded to any questions or concerns I might have.
Hillary S. - Yelp Reviews
I just moved to Las Vegas and was looking for a new home and Lando helped me with everything. He took the time to walk me through everything so I didn't have any questions. I got the keys to my first home today!! Thank you Atlas Group for an amazing experience!!!!
Glenn Goldman - Google Reviews
Atlas Management has been handling my property management for well over two years now. I have nothing but great things to say about them. I live out of town and Atlas, especially Kristy Pewitt, have made the experience very easy for me. Living in another state can make rental properties a nightmare but Kristy and the team at Atlas have been nothing but friendly and professional. Definitely recommend Atlas Management.
George Maniscalco - Google Reviews
I've been working with Rebecca Gallego and the Atlas Group for almost a year now. My experience with the company and with Rebecca has been outstanding. I strongly recommend them if you need high quality, professional, and reasonably priced property management.
Jonhill84 - Google Reviews
Rebecca, from the Atlas group, has provided me with incredible property management services. I have used the Atlas Group to manage several properties. They ensure my tenants are happy, and they are committed to professionalism. Thank you, Rebecca and the Atlas Group. I will continue to use the Atlas Group to manage my rental properties.
Harry P - Yelp Reviews
I've been with the Atlas Group for about 9 years working with Theresa Moorhead. Theresa treats me like I'm her only client. Always responds back to me promptly. I know my property is in good hands.
Ryan Williams - Google Reviews
I lived in their condo for a year and Rebecca was very helpful when it came to any problems we had. When it came time to take off my old roommate from the lease and put another of my friends on, she made the process simple and easy. She was able to accommodate us since my parents were also on the lease and they were out of town. She was able to email all of us and get all the paperwork signed. She always answers emails and calls in a timely fashion and I am very appreciative of living with Atlas Group.
Jennifer B. - Yelp Reviews
I have worked with Theresa M. for about 10 years as my rental property manager. She's responsive to my requests and is easy to work with!
Jarrod B. - Yelp Reviews
We have rented from Atlas Group for the last several years and couldn't be happier. Rebecca Gallego is always pleasant and timely with her emails. She provides excellent customer service, which means a lot. Any issue we have had at the property is always resolved quickly and professionally. Highly recommended!
Rebekah M. - Yelp Reviews
Atlas Property Management has been managing my properties for over a decade now. Steven Sweany is my personal property consultant, whom I find to be attentive, understanding, fair (landlords & tenant concerns), prompt (always on time for appt.), responsive (addresses concerns immediately), firm, and extremely polite. Any property owner would be fortunate to have such a motivated young man managing their real estate. Atlas is an outstanding company, and I would highly recommend their property management services to any single family, or multi-plex (multi-family) owner. You won't go wrong by hiring this company. Now rental income is digitally received, making payments easier, as owner statements are also digital.
Eugene Galeano - Google Reviews
AWESOME !!! AWESOME!!! AWESOME!!!! Can't describe REBECCA GALLEGO & the Atlas Group LC any other way. Approximately 5 years ago we were left in a bad way by our previous property manager. Being out of town owners we we trusted things were being handled. How wrong we were. We were referred specifically to Rebecca and got the bonus of the Atlas Group. Rebecca is professional, attentive, prompt and reliable just to mention a few of her outstanding qualities. She handles tenant need promptly and resolves issues quickly. The best thing I have found, especially being out of town is, Rebecca clearly states the issue up front and had has options for resolution already to go.... We are blessed to have her in our corner....
Roya Broukhim - Google Reviews
The Atlas Group is one of the best management company that I have ever used . The company employees evict the tenants very fast and take care of the problems very quick. I recommend the Atlas Group to my friends or family who wants to hire a management company in Las Vegas Nevada. Roya Broukhim .
Roberto Guzman - Google Reviews
Theresa Moorhead of Atlas Group LC has managed my property in North Las Vegas for more than 2 years now and I have nothing but high praises for Theresa for her professional work and diligent efforts to resolve whatever issues that had arisen before. I would definitely recommend Theresa and Atlas Group LC to all my friends, should they require management services for their real estate properties.
Kim P. - Yelp Reviews
I have been using Atlas Group to manage my property for the past 6 years and have zero complaints! If I ever have any questions, they are quickly answered. Everyone in the office is professional and easy to work with. I love the automatic rent deposits and online statement system they have set up.
Theodore L. - Yelp Reviews
Atlas Group has the best property manager in Steven Sweaney. Most respectful and courteous apartment manager I've ever encountered. Extremely patient with me. Amazingly fast in responding to inquiries or requests. Could not be happier. So grateful to him in helping me obtain my residence and giving me a chance. As long as you're honest and open with him, he'll do everything possible to assist you.
Georgia S. - Yelp Reviews
If you need a property management company Atlas is the one to pick. They are awesome, and so helpful. Thanks Sue, for taking the time to find properties for us to view and showing us around. Much appreciated!
Mike K. - Yelp Reviews
After one bad experience after another with a previous property manager, we started working with Steve from Atlas Group as our PM for our property about a year ago. Right from the start, the difference has been greatly noticeable! Steve's attentiveness is excellent (to us and our tenants) and has great service providers to rely on when needed. Less headaches for us and better service to our tenants is a win-win all around.
Brian Tran - Google Reviews
I switched to Steve with Atlas after being poorly treated with my last property management company. They have been so great to work with for the last year for my units. They are responsible, quick to reply and have a large network of service providers to perform work needed. They are worth every percentage in their management fee.
Kevin Holiday - Google Reviews
I've never gone through a rental agency before cause you always hear horror stories. Atlas group is completely the opposite!! My contact is Kristy Pewett and she is the WONDER WOMAN for the company. I have lived in the house over 2yrs. and i am 100% satisfied. Any time i needed something Kristie responded, adressed and rectified the problem within 24 hrs and in most cases less than that. If you want a good place to live in they will find what your looking for.
Rejing Zhou - Google Reviews
Since I turned my property to Alas Group, it has been very pleasant working with Rebecca Gallego. She always responses in a timely manner and gives good very professional advice and suggestion for any kind of rental issues. I used to manage my own property with a lot of headaches of frequent tenant trouble, property issues, HOA issues, etc. Since Rebecca handled my property, there is no more headache. Just resigned the lease in a month and what an efficient way to do business with Alas Group.
Joe D. - Yelp Reviews
Been using them as my property management since I moved in in April. My agent , Theresa Moorhead has been more than helpful anytime I have ever needed anything. Always quick to respond. Very friendly group that I would not hesitate to use in the future.
Quang Ly - Google Reviews
I've switched over to Atlas Group since September 2014. I have 1 property. Theresa Moorhead is my agent. She's great to work with and always friendly! She resolves issues in a timely fashion and responds to all emails and voice mails. I'm please with the service so far and would recommend it to anyone.
Vicki M. - Yelp Reviews
I have been renting from Atlas Group for almost 2 years and I could not be more satisfied with Theresa Moorehead. She is friendly, responsive and she gets the job done! She responds to emails and voicemails promptly, and she resolves issues in a timely fashion! She is awesome to work with!
Lena Padua - Google Reviews
Kristy Pewitt is the best! She is a true professional! Pro-active, responsive and extremely knowledgeable. She's easy to talk to and very friendly, and has a great sense of humor. We love working with her!!!
Neil Bishop - Google Reviews
Atlas Group has done an excellent job of managing our property. Our personal representative, Kristy Pewitt does an outstanding job. Always communicates with us as to the disposition of our property and keeps us informed. She is very conscientious, courteous and professional! We are very happy with Atlas and Kristy.
Dunkeisha F. - Yelp Reviews
The employees here are very helpful. My AC went out and i had to make a call to my property manager Steven Sweany and he took care of the problem right away. 10 minutes after i called he called me back informing me that my request was put in and someone will be over soon. It was fixed the same day. Thank you Steven and Atlas group!