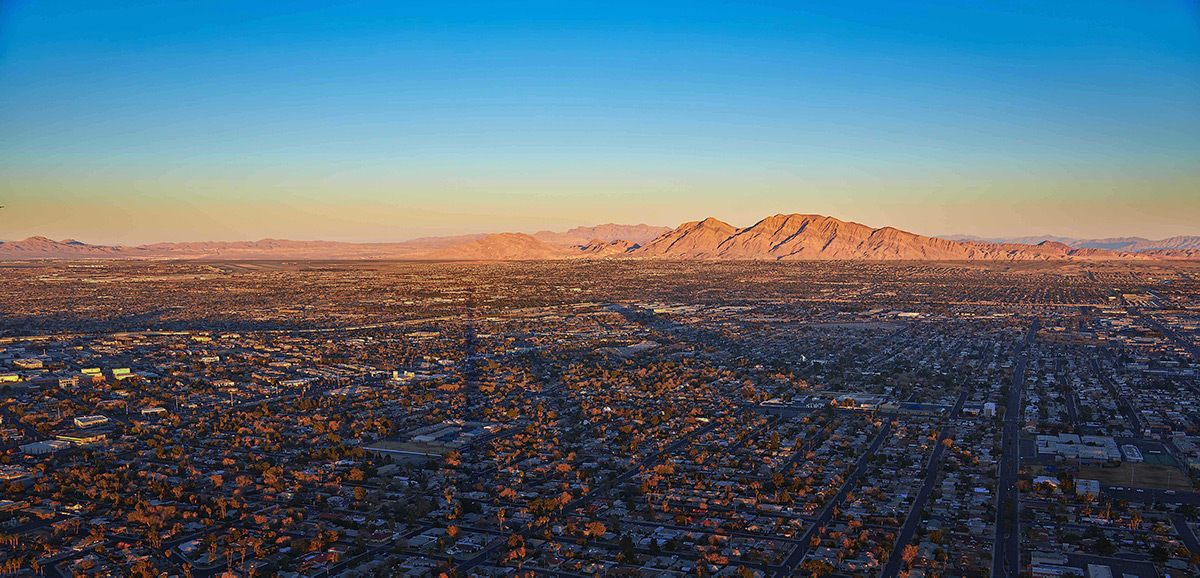 Frequently Asked Questions
Improving Lives, One Property At A Time
RESPONSIVE
BUILDING TRUST
Competent
Inquiring Owners FAQ
WHERE ARE YOU LOCATED? - For the convenience of our renters and maintenance personnel we have chosen to be near the center of Las Vegas. Our address is 601 S. Rancho Dr. B17., Las Vegas, NV 89106. We are located in the northeast corner of the Quail Park II office complex.
WHAT DO YOU CHARGE? - Our rates vary from 5%-15% with 10% being the most common. There are several factors that would determine the percentage charged, such as amount of rent to be collected, type of property, number of units or properties, etc. We would be happy to discuss your property with you and give you a free proposal. Just give us a call at (702) 916-2222
AM I REQUIRED TO HAVE A PROPERTY MANAGER? - Nevada State law requires that you have a representative in state for purpose of service of process and receiving notices and demands, and in the county or within 60 miles of the rental property for handling emergencies. Below is an exerpt of the statute:
NRS 118A.260 Disclosure of names and addresses of managers and owners; emergency telephone number; service of process.
1. The landlord, or any person authorized to enter...
(a) The name and address of:
(1) The person authorized to manage the premises;
(2) A Person within this State authorized to act for and on behalf of the landlord for the purpose of service of process and receiving notices and demands; and
(3)The principal or corporate owner.
(b) A telehone number at which a responsible person who resides in the county or within 60 miles of where the premises are located may be called in case of emergency.
2. The information required to be furnished... etc...
An owner doesn't necessarily have to use a property manager. There are options... they just tend to get messy and overly complicated. One of the last things an owner wants is to put either the tenant or himself in any position of liability should a challenge arise.
HOW MUCH WILL MY UNIT/PROPERTY RENT FOR? - We base the rental fee on several factors including size, property type, amenities, as well as what other comparable properties have been leased for. For a FREE, no obligation, Market Ananysis click here
HOW LONG WILL IT TAKE TO RENT MY PROPERTY? - The fastest turn without having a tenant previously lined up has been 1.5 hours. Many factors influence demand, the biggest will be price. We can give you a free market analysis for your property and discuss any factors that may influence rental time frames. Give us a call at (702) 916-2222
WHEN DO OWNERS GET THEIR PAYMENTS? - Owners funds can be directly deposited into your account electronically on the 10th of the month. Sometimes tenants are late with their payments. For those properties we have a second round of payments that are made on the 20th of the month.
CAN YOU PUT THE MONEY STRAIGHT INTO MY BANK ACCOUNT?- Absolutely! We are set up to use electronic bank deposits (ACH) as long as the routing number and bank account number are provided.
DO YOU PAY ALL THE BILLS? - We will pay as many bills as you want us to handle. If you want us to pay your mortgage you will need to talk to your property manager for those parameters. (702) 916-2222
HOW SOON CAN YOU START MANAGING MY PROPERTY? -If you are not currently involved with a licensed management firm we can start immediately. Just call our office (702-916-2222) and we will be happy to get you a management package. If you have a manager currently you will need to discontinue their services first, according to your agreement with them. We can help you with that as well.
DO I GET A WRITTEN STATEMENT? - YES, every month! Most owners prefer to get their funds and documents delivered electronically. That way you always have everything at your finger tips and can print any invoice or statement out as often as you need to.
HOW MUCH MONEY DO YOU KEEP IN THE OWNERS TRUST ACCOUNT FOR REPAIRS? - We would like to have a minimum of $300.00 per property and/or a minimum of $50.00 per unit. This of course will vary with the total number of units involved. Different owners have different requests. Just give us a call to discuss. (702) 916-2222
DO YOU SELL REAL ESTATE TOO? - Yes. However, 98% of what we do centers around Property Management. We do not actively seek sales. When the time comes most of our owners will request that we either find them additional investments or list their existing rentals. IF you happen to have been referred to us by another Real Estate company we will direct you back to them for any additional non-management real estate activities.
WHO HOLDS THE TENANTS SECURITY DEPOSIT? - We do. In Nevada the Broker is always responsible for the money. Below we have retyped the Nevada Statutes regarding this matter.
NRS 645.310 Deposits and trust accounts: Accounting; commingling; records; inspection and audit.
All deposits accepted...
Every real estate salesman...
A real estate broker shall...

If a broker receives money, as a broker, which belongs to others, he shall promptly deposit the money in a separate checking account in a bank in this state which must be designated a trust account. All down payments, earnest money deposits, rents, or other money which he receives, on behalf of his principal or any other person, must be deposited in the account unless all persons who have an interest in the money have agreed otherwise in writing. A real estate broker in his discretion may pay to any seller or the seller's agent the whole or any portion of such deposit. The real estate broker is personally responsible and liable for such deposit at all times. A real estate broker shall not permit any advance payment of money belonging to others to be deposited in the real estate broker's business or personal account or to be commingled with any money he may have on deposit.

HOW MUCH SECURITY DEPOSIT DO YOU CHARGE THE TENANT? - As a general rule of thumb we usually get a minimum of 90% of the rent. There are many factors that go in to deciding how much of a security deposit should or can be charged. If you would like to discuss the various options that may pertain to your property just give us a call. (702) 916-2222

DO YOU WORK WITH SECTION 8? Not currently. This may change if HUD changes its current accounting policies.

HOW DO YOU CHECK OUT PROSPECTIVE TENANTS? - In addition to verifying their current residence, payment history, and employment status, we complete a detailed credit check. If we need to we will obtain pay stubs and/or reference letters.

ARE YOU LICENSED? -Yes. We have a real estate brokers license and property management permit (#33384) and business license (#G68-04233) through the state of Nevada and City of Las Vegas respectively. In addition, we are members of the Greater Las Vegas Association of Realtors, the Las Vegas Chamber of Commerce, and the National Association of Realtors.

HOW DO YOU HANDLE EVICTIONS? - The eviction process in Nevada when compared to other areas of the country is fast. We normally begin a non payment of rent eviction process on the 6th of the month by posting a 7 Day Pay or Quit Notice at the property. This process normally takes about 21 days to complete. There are several different types of evictions that we can complete. Just give us a call and we can help you determine what may be your best course of action. (702) 916-2222

WHO PAYS TO ADVERTISE THE PROPERTY? - Ultimately, in any pricing structure, with any company, the owner does. We have several options available at little or no cost.

WHAT EXPENSES WILL I INITIALLY INCUR WHEN CHOOSING YOU? - You normally do not have any costs, however your situation or property may require some expense if it is not ready to rent. Just give us a call at (702) 916-2222 to discuss your situation or any concerns you may have.

HOW LONG OF A LEASE DO YOU SIGN? - We are open to any length term of lease or month to month rental agreement. Most owners and tenants want a 12 month lease.

WHAT IS THE TERM OF YOUR MANAGEMENT AGREEMENT? - We normally write a 12 month agreement. However, according to the terms, it can be terminated by either party with 30 days written notice as long as any outstanding bills have been paid.

DO YOU ISSUE 1099'S AT THE END OF THE YEAR? - Yes. For those properties that grossed $600.00 or more in income.

WHAT SORT OF RESTRICTIONS CAN I IMPOSE ON A TENANT? - We follow all government laws and guidelines.

WHAT DO YOU CHARGE WHEN THE PROPERTY IS VACANT? - We only charge a Management Fee on collected rents.

HOW DO I GET STARTED WITH YOU. WHAT'S THE FIRST STEP? - It's easy. The first step would be to give us a call at (702) 916-2222.

WHAT IS THE 'MLS' AND WHAT GOOD IS IT? - MLS stands Multiple Listing Service. It's the computer system that most realtors access to advertise their properties to all of the other realtors.

DO YOU PICK UP THE TENANTS RENT PAYMENTS AT THE PROPERTY? Most tenants use electronic banking and electronically deposit their rent into our account. In addition, we are setup so that they can make a rent payment at any 7-11 store or CVS Pharmacy. Otherwise, being centrally located they will just stop in or drop their payment in the mail.

WHEN DO I NEED AN ONSITE MANAGER? We usually recommend some type of onsite at 24 units or more. Some owners and buildings require one sooner. There are different degrees of on-site support as well. We try to cater each building and owners requests to what's best. The best answer to the question can be had by giving us a call at (702) 916-2222

IS ANYONE ON YOUR STAFF BILINGUAL? Yes.
Current Owners FAQ
I JUST RECEIVED MY MONTHLY STATEMENT BUT THERE WASN'T A CHECK, WHY NOT? - There could be a number of reasons of why this happened. The first is that the tenant didn't pay. The second most common situation is that your expenses exceeded the income. Finally it might be that your funds are being held in anticipation of authorized work being completed. Please give your property manager a call if you have any questions.
I THOUGHT MY TENANT MOVED IN ON THE FIRST, WHY IS MY CHECK SHORT?-The most common reason is expenses. These might include initial repairs, referral fees, placement fees, and funds held in your owner reserve account to name a few.
WILL I GET THE TENANTS ENTIRE DEPOSIT IF THERE ARE REPAIRS NEEDED? - Yes and No. The courts look at it more from a reasonable wear and tear standpoint and what might be considered average living conditions. It's a gray area. How many people resided in the property and for how long? What is the extent of tenant caused damage, etc?
HOW SOON CAN YOU GET THE ROOF OR A/C REPLACED? - We can usually get an entire a/c replaced in 3-4 days, and a roof would take 2-4 weeks. If there is an insurance company involved it may take longer.
THE TENANTS LEASE ISN'T UP, HOW CAN THEY JUST GET UP AND MOVE OUT?- Usually when this happens we are not given any notice. Unfortunately, a piece of paper is not going to keep a tenant in the property if he really needs to move.
THIS IS THE TENANTS SECOND MONTH, WHY IS MY CHECK SHORT? - In addition to all of the possible reasons given above, the most common reason is because the tenant moved in, in the middle of the prior month. When this happens, we make the tenant pay for a full month of rent at move-in, and then pay the smaller, prorated portion the second month.
I'M IN TOWN TODAY, WHEN CAN I INSPECT MY PROPERTY? - If you didn't previously set up an appointment, we will need to give the tenant 24 hours written notice.
I THINK I WANT TO SELL, CAN YOU HELP ME WITH THAT? - Certainly. We are a licensed Real Estate office and can handle sales as well as management. However, if you were initially referred to us by another Real Estate Company for your property management needs, we will refer you back to them for any non-management real estate needs.
WHAT ARE THESE OTHER INCOME FIGURES ON MY STATEMENT? - Usually "other" income receipts are reimbursements of one kind or another from the tenant, or a utility company. There are many reasons. Just contact your property manager and they will be happy to explain it to you.
I'VE GOT RENTALS IN CALIFORNIA, CAN YOU HANDLE THEM? - Unfortunately not. We are only licensed in Nevada.
MY ASSOCIATION DUES WENT UP, CAN I INCREASE THE TENANTS RENT TO COVER THIS?- Maybe. It depends pretty much on what leangth of lease that is currently in place. The best thing to do is to contact your property manager for clarification.
I RECEIVED A NOTICE FROM THE CITY TO MAKE A BUNCH OF REPAIRS, WHAT CAN I DO? - The city, in conjunction with the mayors office, is trying to 'clean up' areas of the city. Their methods include using inspectors from the Neighborhood Services Department and the Fire Department to inspect and cite properties for code violations. If you do not comply with their requests they have the power to shut down your building and potentially even demolish it. You of course have legal recourse and there is a system in place where you can take your case before the city council. This is a lengthy process.