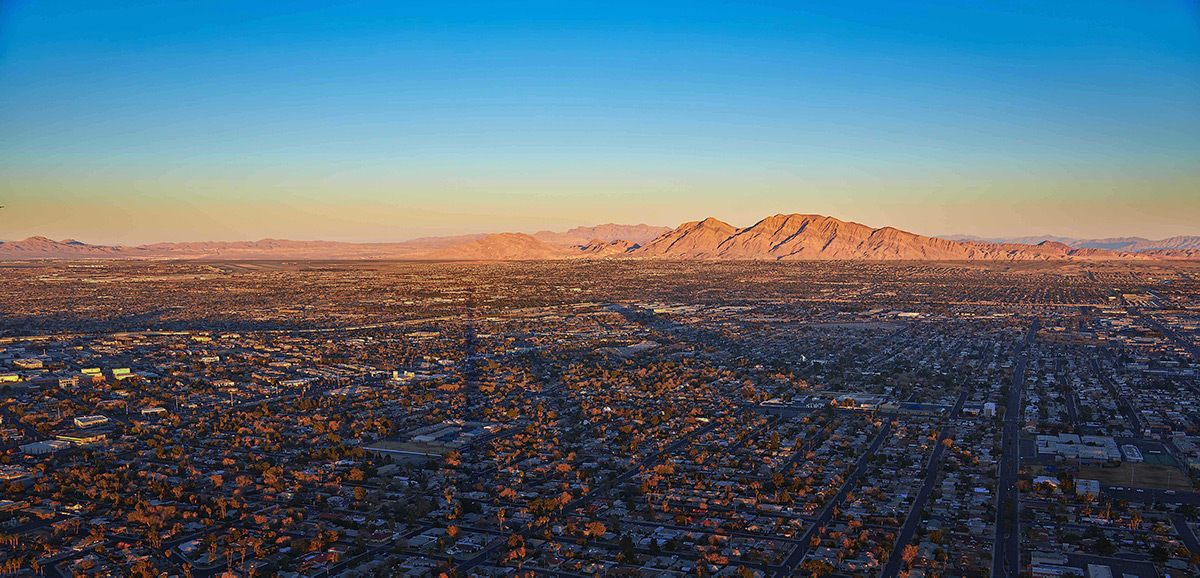 Frequently Asked Questions
Improving Lives, One Property At A Time
RESPONSIVE
BUILDING TRUST
Competent
Inquiring Tenants FAQ
HOW FAST DO YOU GET APPLICATIONS PROCESSED? - Our goal is to process your applications as quickly as possible so that you will be able to make a determination on your housing needs without delay. Sometimes we are held up in this endeavor because of our inability to get a hold of previous landlords, current landlords, or employers.
The more information you can provide on your Application, the easier it is to complete processing. WE WILL NOT BE ABLE TO WORK ON YOUR APPLICATION IF IT IS NOT SIGNED AND DATED.
HOW MUCH IS THE APPLICATION FEE AND IS IT REFUNDABLE? - Applicants with roommates will need separate applications. Non-refundable Application fees vary with the property and property manager and are subject to change at anytime. Having said that, usually they are $65.00. These funds need to be in the form of cashiers check or money order.
WHAT HAPPENS IF I HAVE BAD CREDIT? - Sometimes a tenants understanding of what bad credit is, isn't necessarily something we would view as a problem.
WHAT DO YOU LOOK AT OR CHECK ON WITH MY APPLICATION? - We verify all the key areas like previous rental history, general credit, employment, and on occasion references.
HOW SOON CAN I MOVE IN? - We release keys when all of the following criteria are met...
1) You have physically viewed and toured the property.
2) Your application is approved and ALL of your lease paperwork has been signed by ALL parties.
3) ALL required funds have been received for rent and security deposit in the form of cashiers check or money order.
4) You have provided and we have verified your photo id.
WHAT IS THE LENGTH OF THE LEASE? - The length of the lease can vary from month-to-month up to a year or even longer. Please call our office and discuss your preferences with the property manager. (702) 916-2200
WHEN IS RENT DUE? - Rent is due on or before the first of the month.
DO YOU COME AND PICK UP THE RENT PAYMENTS? - Most tenants pay online through their bank account or credit card. Some tenants have "Bill Pay" through their bank handle their payments for them. You can also pay at any 7-11 or CVS Store.
I HAVE A BUSINESS AND I WORK OUT OF MY HOME, IS THAT "OK"? - Most residential property is not designed for or zoned for handling a business. However, there are some instances where a business may be allowed. Please give our office a call and discuss your situation with the property manager. (702) 916-2200
HOW MUCH DO I HAVE TO PAY TO HOLD THE PROPERTY? - Usually we require the entire Security Deposit to hold a property. These funds are subject to loss if you should change your mind and not take the property since we will be taking the property off the market and holding it just for you.
MY SPOUSE WORKS, CAN I JUST SIGN THE LEASE SO WE CAN MOVE-IN? - Everyone over the age of 18 that is going to live in the property must sign the paperwork before keys are released. Please discuss your availablity with the property manager so we can work something out. (702) 916-2200
HOW MUCH IS THE SECURITY DEPOSIT AND WILL I GET IT BACK WHEN I LEAVE? - The Security Deposit varies with each property and is usually around 90% of the rent. If you stick to all the requirements of the lease and Nevada state guidelines then you probably will get your deposit returned.
HOW MANY KEYS WILL I GET? - Normally we give you one set of keys and one gate and/or garage door opener if appropriate for the property.
HOW MUCH IS THE CLEANING CHARGE AND IS IT REFUNDABLE? - We don't charge a cleaning fee, per se.
HOW MUCH ARE LATE FEES AND WHEN DO THEY BEGIN? - Late fees start on the third (3rd) of the month. On the third you are charged 5% of your scheduled rent amount..
IF I NEED TO MOVE CAN I SUBLET THE PROPERTY? - Probably not. However, we can usually work with you so it is best to call your property manager so we can discuss your situation. (702) 916-2200
HOW MANY PEOPLE CAN LIVE IN A PROPERTY? - We use the Federal guidelines of 2.5 people per bedroom.
WHO PAYS FOR THE UTILITIES? - It depends on the property. The key is whether or not the meter, whether it be for gas, water, or power, handles more than one unit. If that particular utility meter does handle more than one unit then the owner usually pays for that particular utility. In single family homes, condos, or townhome's that are all individually metered, then the tenant will usually pay for their own utilities.
CAN I HAVE A PET? - Possibly. Each situation and property is looked at on a case by case basis. There is an additional refundable deposit per pet for each animal that is allowed in the property. Give our office a call and talk to the property manager handling that specific property (702) 916-2200
I LIKE TO WORK ON CARS AS A HOBBY, WILL THAT BE A PROBLEM? - Maybe. Here again it depends on the type of property. If you are in an apartment complex or Homeowners Association then probably not.
CAN I REPAINT OR FIX-UP THE PROPERTY? - It really depends on what you want to do. Owners can be reluctant to have extensive work completed by the tenant because of potential liability, required permits etc. Always check with your property manager before starting any upgrades.
WHAT IF THERE IS AN EMERGENCY, WHO DO I GET INTOUCH WITH? - We have an answering service that is on call 24/7.
DO YOU THINK THE OWNER WILL WANT TO SELL THIS PLACE? - If it is a concern please discuss it with the property manager. (702) 916-2200
WHAT HAPPENS IF I GET ROBBED OR BROKEN INTO? - You need to carry your own renters insurance just as the owner carries insurance on the real estate.
DO YOU DO A LEASE WITH OPTION TO BUY? - We advise our owners against it since there are a lot of legal issues involved. It's better for everyone to keep leases and purchases separate and not intermixed.
Current Tenants FAQ
WHEN IS RENT DUE? - Rent is due on or before the 1st day of each month.
WHO DO I MAKE MY RENTAL PAYMENTS TO? - You will make your payments to Atlas Group LC. Many tenants make their payments electronically, online or by going to their local 7-11 or CVS store.
WHEN ARE LATE FEES CHARGED? - Typically, with leases that we write, rent is "late" on the 3rd of the month.
WHO IS RESPONSIBLE FOR MY PERSONAL ITEMS IF THEY ARE DAMAGED IN A FIRE, FLOOD, OR BREAK-IN? - You are. You need to get renters insurance. You need to protect your own valuables.
CAN I BE EVICTED IF I DON'T PAY FOR REPAIRS? - Probably yes if you are responsible for the repairs. Pleae call your property manager to discuss the situation (702) 916-2200
DO YOU REALLY RETURN SECURITY DEPOSITS? - Yes. You will need to have all outstanding charges on your ledger paid. Secondly, you will need to give proper written notice that you will be vacating. Finally, the property has to be in ready to move-in condition.
WHAT IS CONSIDERED PROPER NOTICE WHEN VACATING? - You need to give written notice at least 30 days in advance of your departure. Your best course of action is to discuss your departure with your property manager 60 days prior to vacating. (702) 916-2200
IF I GET BEHIND IN MY RENT, HOW SOON WILL IT BE BEFORE I'M EVICTED? - It normally takes 2-3 weeks after the Seven Day Pay Or Quit notice has been posted to get you through the legal process.
HOW LONG DOES IT TAKE TO GET MY SECURITY DEPOSIT RETURNED? - In part, that depends on you. If the unit is rent ready, ready to go, it usually takes a few days. If there are repairs, and cleaning that need to be done, then probably it will be closer to 30 days.
WHAT HAPPENS IF THE REPAIRS, CLEANING, AND OUTSTANDING CHARGES TOTAL MORE THAN THE DEPOSIT I HAVE? - That is up to the landlord. We usually turn over ledgers with outstanding balances to Collection Agency's.
CAN I REPLACE SOME OF THE CEILING LIGHTS WITH CEILING FANS/LIGHTS? - Maybe. According to state law, anything that is attached to the property, like a ceiling fan, becomes part of the real estate and is no longer your personal property. It would be best to talk to your property manager before attempting this upgrade. (702) 916-2200
WHAT HAPPENS IF I GET A PET? - That depends on the owner. Sometimes, depending on the pet, the owner will allow you to pay a refundable pet deposit and keep the pet. It is recommended that you discuss your pet interests with your property manager before actually getting the pet. (702) 916-2200
WHAT HAPPENS IF I DON'T TAKE CARE OF THE YARD OR CHANGE AIR FILTERS? - Once these things become apparent, normally we will order the work done and you will be charged for these items.
CAN A HOMEOWNERS ASSOCIATION HAVE ME EVICTED? - Yes. HOA's are very powerful. They basically have everything written in their favor. It's kind of like fighting the government.
CAN I GET CABLE OR PUT UP A SATELLITE DISH? - You will need to check with your property manager. Each situation is different. (702) 916-2200
WHERE WAS MY CAR TOWED, AND WHY? - Usually, a car is towed because it doesn't meet general minimum operating guidelines. There are many possibilities like it was parked in a restrictive area, it wasn't licensed or registered, or maybe it wasn't fully operational.
HOW DO I GET MY PERSONAL PROPERTY BACK AFTER I'VE BEEN LOCKED OUT? - We will work with you and allow you access during the day to get your belongings. Call your property manager and set up a time to finish getting your things. (702) 916-2200
CAN YOU JUST COME IN MY PLACE ANYTIME YOU WANT? - No, except of course if you let us in. We normally have to give you 24 hours notice. An exception to that would be if there was an emergency.